Aug 21, 2020 2:08:36 PM · 2 min read
Monday Distillery is a non-alcoholic, adult drinks company selling to Australia and the World from Geelong and Port Fairy in south-east Victoria. With a focus on crafting delicious non-alcoholic drinks that you'd be proud to order at any bar, they have some stiff competition from some big players in an evolving and growing segment of FMCG.
The Challenge
Where do you start? Like quite literally, that was the brief. Coming from a tea and national sales role, founders H & S came to Hamma with the brief of, "I think we've got something really good here, but we're not really sure the best way to move forward, and we know digital is going to play a big part in our future".
Fresh off organic success from their sister company, Osun, we knew they weren't digital dummies - but making sure they had the right frameworks in place to grow with the brand was firmly in our thinking.
The speed at which they work, meant that we had to always be two steps ahead of where we should be thinking, with early discussions and brainstorming sessions, effectively being met and dispatched over the fence for six by the client before we'd even had time to say, "When shall we book in our next meeting?".
With Dan Murphys and other distributors coming on board quickly, it's clear the fast-moving effective output was more of a 'way of life' for H & S, than an idea.
Our Approach
Given how fast things were moving, we needed to build some structures to capture value (and do this very quickly), and then find time to set down the basis for some more structured long-term thinking and planning — kind of a two-speed approach, that allowed them to run while the brand was growing fast, and also to be able to plan on how they would go next level.
Our Tactics included:
The main play for us was to make sure their digital platform was able to capture and convert the traffic being generated by the numerous PR campaigns and press mentions, and also to provide a short-term boost to numbers via audience targeting and lead gen campaigns on social media.
Setting up Hubspot for lead nurturing, sales, and marketing automation.
Creating various lead nurture campaigns to convert both organic and paid social audiences
SEO and SEM strategy and tactics.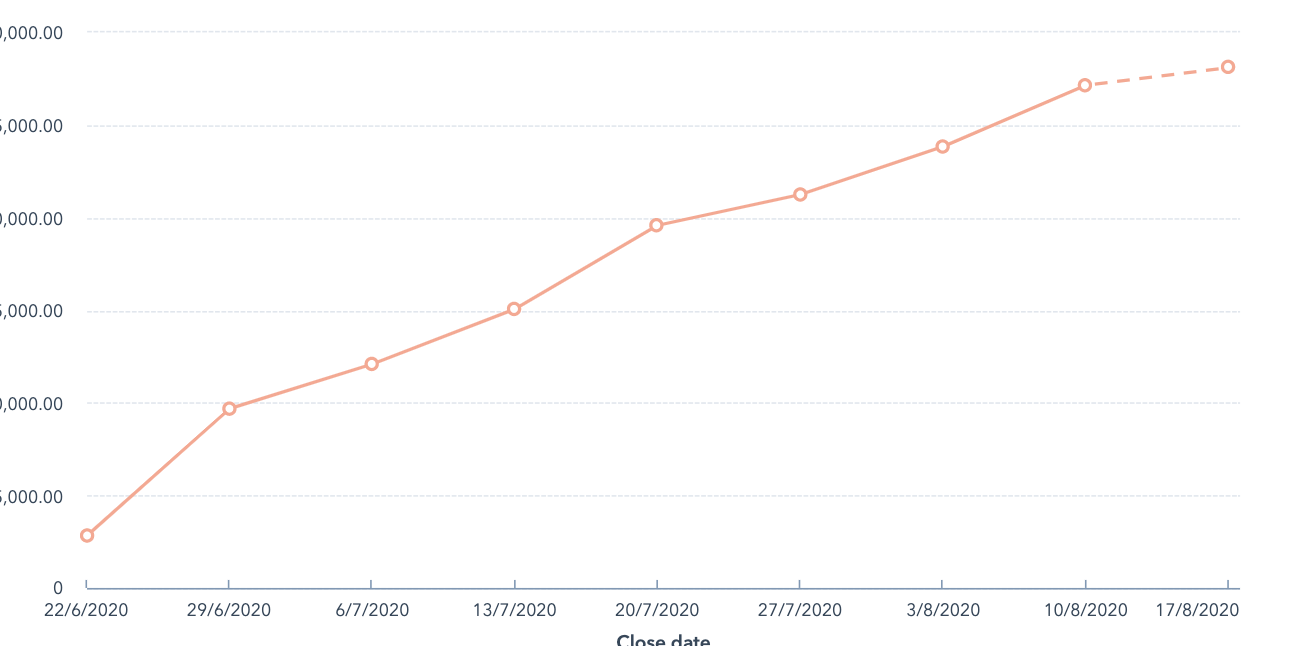 The Impact

For relatively modest media costs, we were able to help Monday Distillery create a 'flywheel' effect, whereby we could cost-effectively find and capture new leads, and then convert those leads into paying customers, allowing for them to see the power of digital in delivering a valuable cash-flow boost in a sector that would traditionally rely on off-site distribution networks as its bread and butter.
Where To Next?
We are continuing to run at pace with our BAU, with further email campaign strategies being developed, along with ongoing site optimisation to drive more organic traffic. And we have kicked off our long-term thinking, with a consumer led-strategy due to be complete by the middle of September 2020.
In case you're wondering — they taste bloody good too. We're really lucky to work with both H & S who obviously love what they are doing and are making a fantastic product too, which helps!
Stop Press
Updated: As we review the new year and head towards the next financial year, we're pleased to announce that our work has contributed to strong growth, with expectations looking like a +500% increase inrevenue from $200K (FY2020) to $1.2M (FY2021). Giddy Up. These guys are going airborne.